Meet the Couple
But Hopefully You Already Have!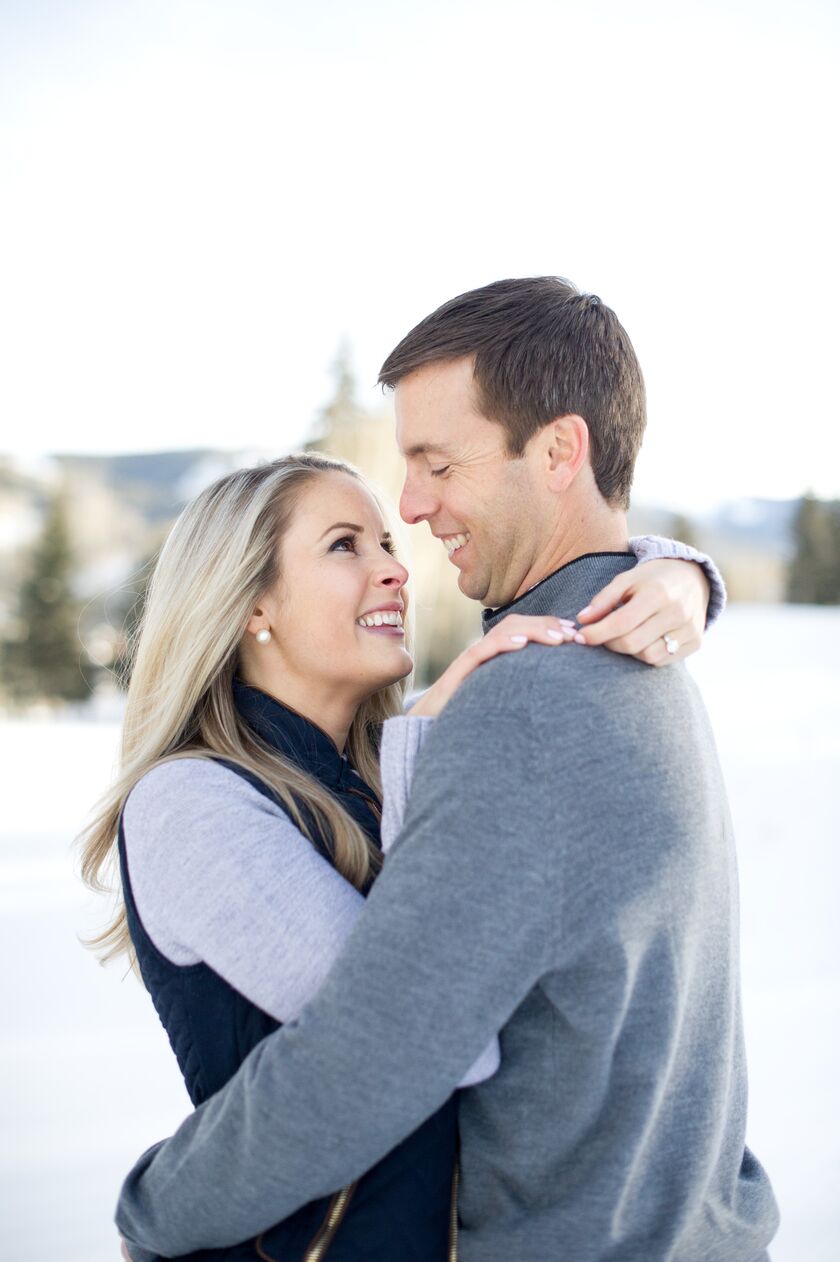 It's safe to say that Drew and Alex were destined to meet. From all of the small world and social connections, the couple ending up together was truly fate!
In 2014, Drew moved to Denver to take the job of the Assistant Coach for the men's tennis team at University of Denver. Drew knew no one other than his sister, parents, and good ol' Benny B from high school.
Shortly after moving, Drew reached out to Ben to hang out one night. Ben invited him to to watch the Broncos game with his girlfriend, Annie (who is also Alex's best friend since Kindergarten), Alex, and a few others. Alex was sitting at a table between to guy friends and within 5 minutes of Drew arriving, he jumped to the chase and asked if she was dating either of them. The two chatted all night and being the gentleman he is, Drew offered to drive Alex and Annie home and a spark was made!
There was an undeniable connection between the two of them and before long, the two soon became a couple. Their love for their friends and family, being outdoors, travel, and, of course, all things food related, set the foundation of what would become a lifetime friendship and relationship.
Fast forward to Christmas 2017. Drew and Alex had decided to spend the holidays in the mountains with Drew's parents and Alex's mom, Jeri, and Godparents, Lael and Garth. Little did Alex know that Drew had been planning something big for months. On a snowy morning walk, Drew surprised Alex by getting down on one knee and giving her his Grandmother's ring. The surprises continued as Drew has arranged for Alex's best friends and Grandmother, Chris, to all come up for the celebration!
Alex and Drew are so excited to tie the knot and have all of you be a part of their special day. This will be the best day of their life and they are so grateful for everyone's love and support.